Student Stories
How Dedication and Passion Helped Create An Award-Winning Barber
At Grad Solutions, we love to share what our students are doing from time to time. One of those students is Donaldo. Donaldo is 18 years old and lives in Tucson, Arizona. He runs Spkutz at Home Barber while enrolled as a Grad Solutions student.
Dedication and practice lead to growth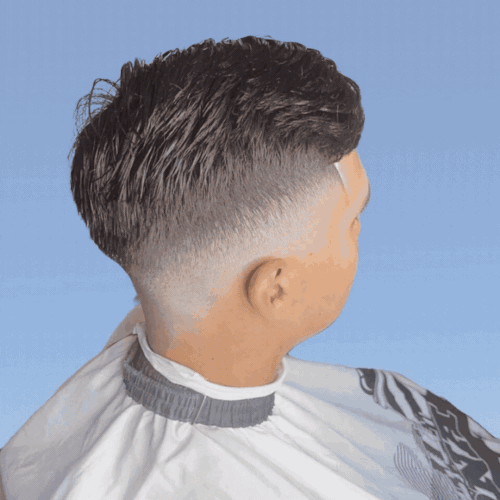 Donaldo's amazing talent draws clients from all over Tucson, but it wasn't always that way. When he started cutting hair, about five years ago, he wasn't very good, but he improved his work by dedicating himself to learning and getting better. He spent time getting advice from other more experienced barbers and got ideas from YouTube.
Two years later, the work paid off and he started to get a lot more clients. His schedule started getting booked up faster, and he didn't need to do as much advertising. Since then, he's continued to grow his client base. He started competing in barber battles and even as the youngest barber to compete, won second place. This achievement has given him a lot of confidence in his skills as a barber. Now, he books around three days in advance.
Succeeding in Business
So what's the secret to his success? Donaldo says one trick that really helps him is doing one thing at a time. This lets him focus on what he's doing and gives him the space to do it well. However, he needs flexibility in his schedule to make that happen. A flexible school schedule has been critical for growing his business.
"If I was going to a regular school, I would have dropped out. I would already be falling behind."

Donaldo
Finding a New Path Forward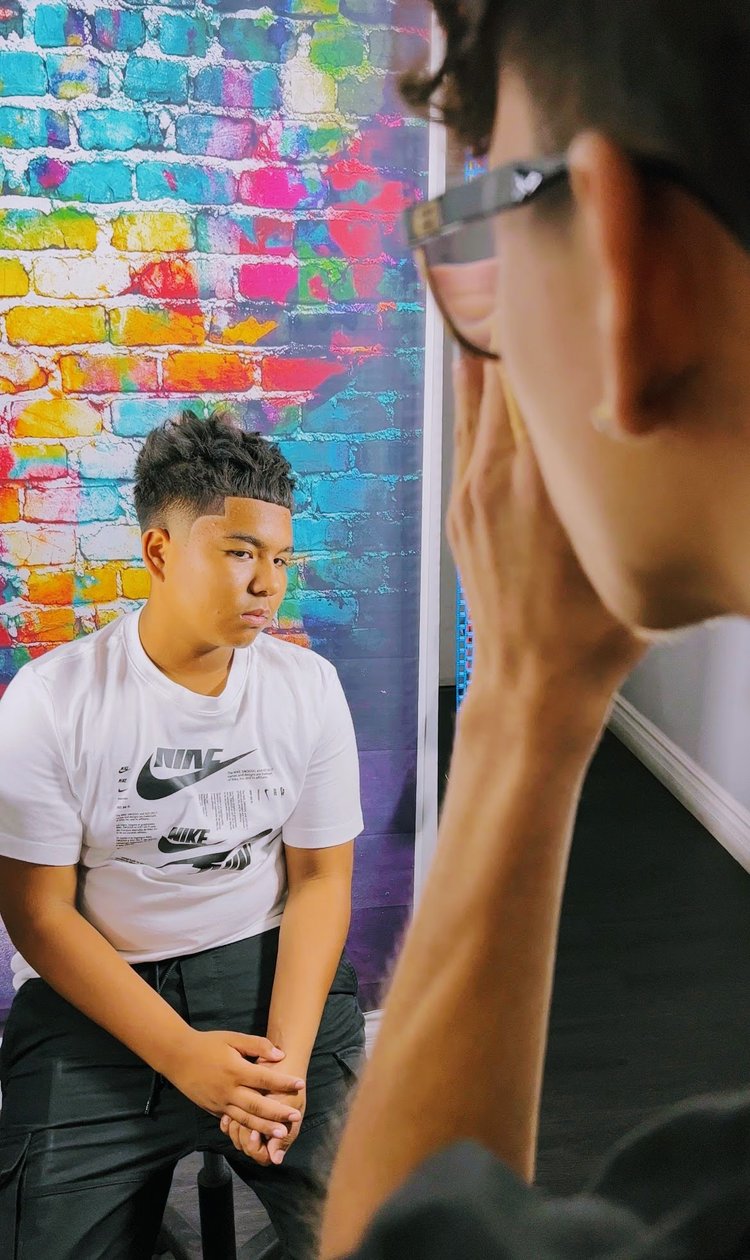 Donaldo dropped out of high school during his junior year and started at a new school, but had problems there as well. Then he decided to go after his GED, but thought twice about it after his sister told him about the differences between a GED and a diploma. She encouraged him to go after a diploma.
He tried to apply for a high school online but after a week, he never received a response. At that time, he remembered that a friend of his, who had graduated from Grad Solutions, had recommended the program. Around the same time, he came across an online ad for Grad Solutions and decided to enroll. An Enrollment Counselor called him back within 5 minutes! That's when he knew it was the right program for him.
Donaldo started at GS in August of 2021 and has three classes left to graduate. In the beginning, his parents had trouble understanding how the GS program works. He needed to break it down for them since they didn't understand how school could be so flexible. Over time, he showed them how GS was different from traditional school. As long as he progresses, he can continue to be enrolled at GS, work towards his diploma and manage his business.
Progress Without Stress
His flexible school schedule lets him focus on what he needs to do for his business. He typically focuses on his business earlier in the day and works on school online in the evenings. "We only have so many hours in the day," he says, "you don't have to stress yourself out about falling behind [at Grad Solutions]. And, you have time to catch up."

He's not rushing it and that keeps him from getting stressed out. "It's perfect for me," says Donaldo. "I'm not worried about getting things done by a certain time." He is also able to use CREW credits that he accumulates from working. They count toward the elective credit requirement.

As a businessman, he knows that having a high school diploma is important, especially when you run your own business. "Numbers are important," he says, "You need to know the right way to do things."

Donaldo looks forward to one day owning his own barbershop, where he can rent out spaces for other talented barbers too.
Follow Donaldo